A Bacta Tank
Talk

0
9,571pages on
this wiki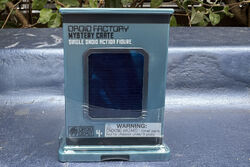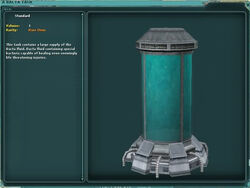 The Bacta Tank is a unique reward acquired by doing Silvarra's Village Quest in Phase Four of the Village. You had to heal 100 other players during the Sith attacks (there were raids once every 2 hours), you could only get credit for a heal once per person, and you had to be grouped with them. However, to get credit, the player you were healing had to be in combat with a Sith Outlaw/Pirate.
It's a quite large decorative item without functional purposes.
With the removal of the Dathomir Force Sensitive Village, this Tradable item was no longer obtainable unless you bought it from another player. It is nowadays eventually obtained through the Rare Loot System.