Bonowhemm Garath Oplo (character)
Talk

0
9,571pages on
this wiki

<NOTE> A lot of this is poorly written, as it was edited and built over a period of 5 years. At some point I will edit it to the current status of the character and fix most of the idiocy.

"After Traveling the galaxy, and seeing it all, i know one truth. Evil will always be present, as you cannot have the light, without the dark
Bonowhemm Garath Oplo

Accessing Imperial Archive File....
Waiting....
File "Brief Bonowhemm Biography" Accessed,

Name: Bonowhemm Garath Oplo
Age: Aprox 30 standard years old at time of death.
Occupation: Known Rebel terrorist
Health Status: Dead.
Wanted Status: N/a
Early Life (Aprox 22 BBY - 19 BBY Edit
"I have been many things, the blade of talus, a Sith, a champion of light, a rebel soldier, a bloodthirsty bounty hunter. I can deal with my past, its just that others cant."
Bonowhemm Garath Oplo, on his life
Bonowhemm was born several years before Order 66 was given. His parents were Garath Oplo and Remia Silvercrest. Bonowhemm lived on a small farm on Talus with his farther, mother and older brother, Bonowhem. As per Oplo tradition, he was named Bonowhemm, the second M at the end of his same signifying that he was the second son in the family. His father was once a mercinary, but settled down to farm after a speeder accident which made him unable to handle heavy combat. As soon as Bonowhem and Bonowhemm could walk, their father began teaching them how to defend themselves, with basic instruction on blaster use and melee combat. It was through these lessons that Bonowhem, discovered his affinity for the force. Garath contacted the Jedi order and soon Bonowhem was taken to the jedi temple on coruscant. It would be many years before Bonowhemm saw his brother again. Dure in his time at his home, Bonowhemm would continue to learn the basics of combat, until order 66 was given.
The Dathomir Prison (19 BBY - 7 BBY ) Edit
"Have you heard of the White Blade of Talus?"

"No, should i have?"

"He is aparently an escaped mental patient from that prison on dathomir, i heard he is atempting to kill every imperial he met in that prison exept for one"

"People these days, always want'in revenge on someone" Spacers talking about the Blade of talus
After order 66 was given, the oplo family with the exception of bonowhem were put into the dathomir prison. They all were forced to do hard labour, purely because they were related to a missing jedi. The officers were cruel and often handed out beatings, not even spareing the young bonowhemm, who was only 3 years old when he was sentenced. Bonowhemm developed a strong hate for all the imperials in that place, and swore and oath to kill every officer stationed there, guilty or not. There was one officer that was sympathetic to his plight, and often gave Bonowhemm and his family extra rations and treats when he could. Some time during his time there, Bonowhemm heard word of an experiment going on in the lower areas, and made sure to avoid being sent down there. at about 15 BBY, Garath and Remia were caught up in a riot accidentally, and were exicuted the following day. The kind officer helped bonowhemm get over his parents deaths, and managed to put him on an easier work schedual. At aprox 7 BBY, Bonowhemms brother along with his master would attempt to break out bonowhemm, they succeeded but Bonowhem took a blaster shot to the back and died in Bonowhemm's arms.
Tansari Point Station (7 BBY) Edit
"Strap yourself in, kid - next stop, Tansarii Point Station. Punch it, Chewie!" 
   Han Solo

After making his way to a mining outpost on Dathomir, Bonowhemm headed for Coruscant, to begin his career as a bounty hunter. During his stay there, he hunted several low pay bounties, but was arrested for property damage, and ended up enrout back to the dathomir prison. As he was being processed on an imperial spacestation, a raid conducted by Han Solo and some powerful allies allowed him to escape to Tansari point station. Here he met Boba fet, who subcontracted a low key bounty to him during his time there. He also worked for others on the station, offering his already formidible combat skills to all who would pay him. Eventually Bonowhemm hitched a ride with Boba Fett to tatooine, where he began his work as a bounty hunter again, and was eventually noticed by Jabba the Hutt.
Working for jabba (7 BBY - 6 BBY) Edit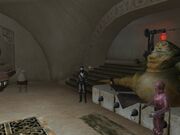 "Bah, jabba and his cartel can go hop into the sarlacc for all i care, I'm in this for the credits" Bonowhemm on Jabba
Soon after landing on Tatooine, bonowhemm was contacted by Jabba. Bonowhemm began working as his enforcer and would later use his position to aid the rebellion in constructing an old droid vital to their war effort. He further honed his skills and eventually gained his trademark armor and weapon in Jabbas service.
The Rebellion and The Hunt of Blades (6 BBy - 2 BBy) Edit
" Twenty seven, thats how many officers died by my hand, no more, no less, and i regret nothing"

Bonowhemm on the hunt
After his work for jabba finished, Bonowhemm resolved to forfill his oath and hunt the imperials that ruined his life. He joined the rebellion to gain surport for his hunts and to help further damage the empire. He became a valued trooper and was promoted to lead his own cover ops squad. As his targates died, Bonowhemm began to take out contracts to fund his improvement, and by the end of the Twenty seven hunts, Bonowhemm had amassed a small fortune and a network of informants. He used this network and fortune to aid the rebellion, and eventually became an important commander in the restuss campaign. He was included in many important battles, and had a reputation for never leaveing a man behind. As he fought for the rebellion, bonowhemm re-evaluated his life and saw that there were many planets suffering under corrupt polaticiens, and sought to correct this. One such planet was talus, where the corrupt sith lord/govoner Cas-Ru ruled. Bonowhemm began campaign to free talus, not knowing it was his home world, but felt strangely attached to it.
Kor-del, the society and the raid ( 0 ABY) Edit
"That raid changed my life for the worse, although i wouldnt know it untill it was too late" Bonowhemm on the Doros Raid
Soon after the start of his operations, bonowhemm noticed that people in Jedi-esqe cloaks were following him. These strange people raidieted a calmness that Bonowhemm was curious about, and made him more wary of the hooded figures. Eventually Bonowhemm decided to track one and find out what was going on. After following them to yavin, he cornered a lone one and asked what was going on. The hooded figure reveled himself to be Kor-del Corithain, and was a jedi from the old republic. Bonowhemm Openly laughed at the man until he produced a saber. Kor-del filled Bonowhemm in on his plan to raid the city of New Doros, and by doing so, buying talus some time from the corrupt government plans for controlling talus. He also explained he needed someone with the weapons and infiltration skills his Jedi did not posess. Bonowhemm agree'ed and started collecting weapons and ammo for the Jedi to use. On the night of the raid, Bonowhemm met Linken, a jedi who would become his good friend, and the first to recommend that bonowhemm join the order. Dure in the raid, Cas-ru showed up and captured the raiding party, with Bonowhemm still holding a blaster carbine to his head. Bonowhemm managed to exchange himself for the jedi, and later escaped, linken commenting that it was "Pure Genius." Bonowhemm would go on to discover that he was force sensitive, and join'ed the sociaty to be trained as a jedi agent. This however, would not come to pass, as after the raid, many factions within the empire and doros were hunting the sociaty. Bonowhemm was dispatched to take care of Shadox, an organisation within the empire similar to the inquisitors. Bonowhemm later discovered that its leader was netachie, the son of one of the officers stationed at The Dathomiri prison. Netachie eventually got the better of Bonowhemm when his blaster power pack's ran dry after a lengthy fight in Mos Eisly.
Death (0 BBY ) Edit
"WHY DID YOU BRING ME BACK INTO THIS MESS, WHY?????"
"Because you have potential, and i dont want to waste my time on a lesser aprentice"
"As soon as i get the chance, you die"
"And as soon as you do get the chance, i will no longer be needed, and my death will fuel the dark within you"
Bonowhemm and Skezerth after Bonowhemms rage
After his death, Bonowhemm lingered between becoming one with the force, and living for a while. Soon, a sithlord by the name of Skezerth found his corpse in the dune sea, and resurrected him to become his aprentice. After being resurrected, bonowhemm flew into a rage, nearly killing the sith lord with his madness. After calming down, bonowhemm realised it was join the sith or have his mind wiped. Bonowhemm swore himself to become Skezerth's aprentice and began learning the ways of the dark side. He gradually fell to the darkside, becoming even more twisted and mad.
The Dark (0 BBY) Edit
"The force destroyed me, and what i have used it for still kills me inside every day i live, its a torture worse than death"
Bonowhemm Oplo on his life as a Dark Jedi
As bonowhemm trained, his power increased and his skills became so formidible that he could decimate an entire battalion of stormtroopers single handed. He mastered the arts of force lightning and force drain. He progressed to the point where he took his trials in under a year and passed, defeating his master, but not killing him, after realising his respect for the old sith lord. Unlike many sith of the time, bonowhemm did not display the usual bloodlust and cruelty, much like his master. He existed to get to the top, not to create suffering. He stayed with the group of sith for a while before being exiled, as he posed a threat to the leader of the group, who was fearful for his position and life.
Wandering ( 1 BBY ) Edit
" Battle was my teacher, and i was an eager student"
Bonowhemm on the time he wandered the galaxy
Bonowhemm began to roam the galaxy, continuing to help the rebellion and hone his skills. He kept his history private, and learned to shield and disguise his aura. He learned more force powers and invented two new ones. He continued his work as a bountyhunter on the core worlds, but often returned to his home on Naboo, which he built as a base of operations. He honed his piloting skills and is in possession of several snub fighters like the Reaper Grim.
The ORDER ( 0 BBY - present) Edit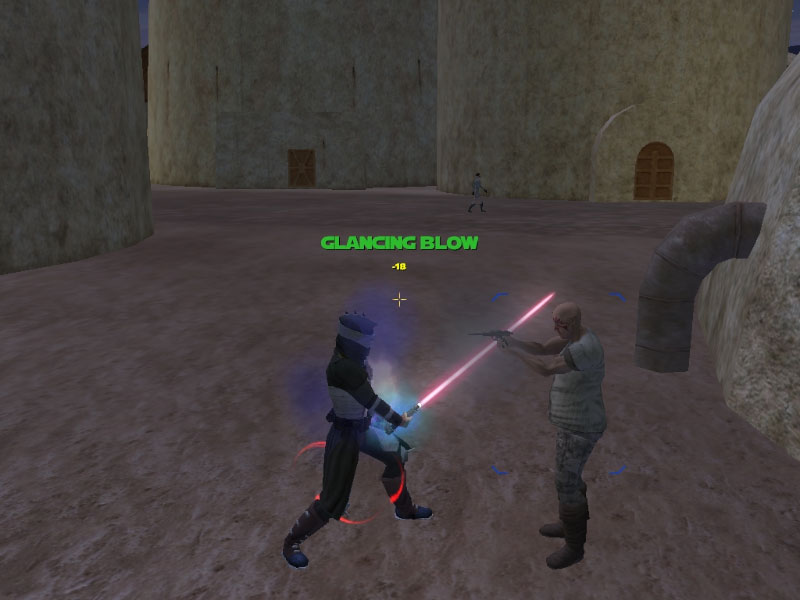 "Untill you die, you are in the order Bonowhemm"
Koriandr on Bonowemm's Exile
Bonowhemm was eventually contacted by an order who had heard of his past in the sociaty, and wished to use him as an agent. Bonowhemm agree'ed and was united with his friend Linken once again. Bonowhemm trained under the watchful eye of some of the masters in the order, but he was careful to hide his sith past to the genral public. Both Koriandr, the grand master, and linken knew of his sith past, but they also chose not to reveal it, fearing for bonowhemms safety. Bonowhemm infiltrated doros again, this time working for Aak the slaver, and gained information that Cas-Ru's sith cult was growing stronger. He presented this information to the order, and was granted the title of Jedi Master as a Jedi Mystic. The order raided the town, but did not even tell bonowhemm of the event. This caused a major lack of trust between Bonowhemm and the order. After a while, linken snapped and fell to the dark side, destroying the enclave and nearly killing several members. Bonowhemm elected to go after linken, hoping to bring him back to the light. Bonowhemm confronted him on Lok, and failed to convert him, Linken and Bonowhemm dueled but Bonowhemm was no match for the superior master, even with his sith training. Linken defeated bonowhemm and left a huge saber scar on his chest. Linken beliived him to be dead and left. Bonowhemm managed to survive via force trance, which due to Linkens insanity, was unseen. Bonowhemm recovered and returned to the order to find that his death had caused linken to seek forgiveness. Bonowhemm could not forgive him, but eventually managed to see why he had gon wrong, and forgave him eventually. Linken never told bonowhemm why he fell to the dark side fearing it would cause Bonowhemm to fall as well. Bonowhemm was promoted to the council for his bravery, but was demoted back to master when a conflict between vitiosus, showed that he was not ready for the position. After this, bonowhemm began pushing for the council to send jedi to help in the Galactic war, feeling that their abilities could end the war sooner. After a desperate attempt to convince the council, Bonowhemm left the order. Bonowhemm returned to bounty hunting for a time, and continued fighting in the restuss campaign, and lost his sight in an orbital bombardment that nearly killed him. He barely survived and spent a fortnight healing. He ventured to mustafar to try and find a cure for his blindness in a jedi holocron but was attacked by Kelron, Linken's insane half brother. Bonowhemm went to the council to find out what was going on. They told him that kelron had nearly killed several members of the order and that he was lucky to be alive. After some time of trying to kill kelron, Linken was killed by his brother. When bonowhemm felt him depart, he returned to the council and demanded they let him hunt kelron. After an argument bonowhemm agreeed to track down Kelron's and Linken's father and to protect him, which he did. Kelron tracked the pair to Bonowhemms home in the Naboo mountains and after vicious fight, kelron committed suicide after having spraying himself in the face with a lethal acid. Kelron was no more, and bonowhemm silently left darius on the proch of his house as he left to hunt and kill those that helped Kelron
Order Death
Edit
As Bonowhemm continued his hunt for the traitors and mercianrys kelron used, Things did not go well for the order. The many recent incidents had left koriandr and the council streched to the limit. Eventually, Koriandr gave in and left the order to study under the order's Force Mystic, Vitiosus Rayn. After suffering at the hands of the mystic more than once, he decided in his ignorance that koriandr had fallen to the darkside. Guided by her many other enamys, bonowhemm finally confronted korindr and learned that he was not a sith, not then anyway. He then proceeded to tell him why he had left, and bonowhemm finally understood his motives and apologised. Bonowhemm now had the task of "Booting some sense into those wittless wonders" and proceeded to educate darius, in the proppor way to deal with a rumor, as well as some basic force talents. Bonowhemm would occasionally clash with vitiosus over small matters, one fight in the Mos Eisley Cantina earned him the title "Mos Eisley's Resident Glowbat Swinger." Sufficed to say, after the argument, he landed in a heap against the opposite wall, again.
Darkness Eternal
Edit
He entered hiding with a small rebel detachment, but this would not last. Eventually he would get an offer to join 'sith. Weary and sick of running, he gave in. He then procedded to kill the jedi that posed a threat to him, his aprentice, Keal Anders and his old friend Linken. He is now hunting Planetone Mahon. Planetone survived, and is one of two targets to survive.
Personality and Traits
Edit
He doesn't work well with others,the conflict between him and his former friends has destroyed his ability to trust others. He is often cruel on the outside but rarely means harm to others. He avoids main stream sociaty, spending most of his time in run down pubs or fighting his most reccent enamy. He hates Jedi with a passion
Bonowhemm Has mastered the arts of war. He is competent with nearly all blaster, mele and explosive weapons. He is also a master tracker and tacticein. He also displays a uncommon skill with the combat applications of both sides of the force, but lacks competency with the higher powers of battle meditation, shatterpoint perception or healing. Bonowhemm is capable of piloting most starfighters to a cadet level but lacks experience or the will to participate in even atmospheric combat. Bonowhemm can also be called skilled at swoop raceing, winning the amateur tatooein championship once before. Saber combat is his weak point, and often loses to more skilled duelists.
Force Sensitivity
Edit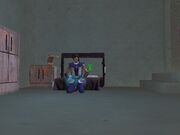 Bonowhemm is strong in the force and has performed Difficult feats many times. Although his aura is one of Darkness and Hate, his lightside past flickers through it, and can even surface compleatly in times of deep emotion. Bonowhemm is a master of disguiseing his aura, and can apere to be a sith, a jedi or even unsensitve to the force, and often employs his memories to create the illusion.
Force powers
Edit
Bonowhemm has a large collection of abilitys which he employs to keep his friends safe and his enamys fearful
Telikinesis - Master
Force lightning - master
Force Mealstrom - Master
Telepathy - master
Pyrokinesis - Master
Force run - Adapt
Force Choke - master
Electric Judgement - near-master
Control Mind - Master
Saber Throw - master
Force Sight - Attempting to learn
Force Light - Novice - Side note: Accidentally discovered
Force Wirlwind - Master
Force Fear - Adapt (can only use when angered)
Force illusion - master
Force Stun - Master
Force stasis - adapt
Hibernation trance - Adapt
Force Drain - Master
Force heal - Near-Adapt
Force Scream - Adapt
Sith Alchemy - Novice (side note: he dabbles, but is not known to practice it often)
Memory Walk - Adapt
Force shield - Master
Sith Saber Strike (side not: use of force lighting combined with his lightsaber - see SWFU)
Force Sight - Adapt
Lightning Shield - Adapt

Sith Sourcery
Bonowhemm practices some of the basic arts of sith sourcery, but requires a teacher or a holocron to progress in this skill. He is capable of most basic illusion spells and some combat applications. He is currently attempting to learn more about the arts of control. He is also beginning to learn some more advanced illusion aspects, such as the ability to take on any aperence he can create from memory, by using mental manipulation to alter peoples perceptions of him.
Invented Powers
Edit
Through Trial and error Bonowhemm has invented several powers or improved versions of existing powers
Lightning meditation - the user meditates while shielded in a cocoon of force lightning - Combination of meditation, force shield and force lightning (side note: Also works with pyro kinesis or electric judgement)
The Force Blade - Basically a razor thin force push, can be applied to many things including martial arts and even cooking. Developed with aid from Krytty (side note: still being developed with aid of bonowhemms Padowan)
Force Cannon - Use of shrapnel or small objects fired with force push, e.g., ball bearings,
Silent Judgement - Uses the force to cut off the blood flow in a major blood vessle in the brain, can knock out or kill
The Force Sonar - Uses weak but near constant waves of force power to act like a form of sonar, allowing Bonowhemm to see after loseing his sight
Deaths Touch - Builds a strong current of forcelightning within himself, while shielding his major organs etc., the then touches someone at the base of the neck to transfer the current into the victem causeing instant, but quiet death (must be wearing insulatory boots or utiliseing the force to recreate an insulatory effect)