Find the Missing Shipment of Starship Components
Talk

0
9,571pages on
this wiki

Recommended combat levels: 1 and higher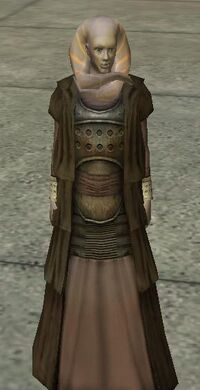 Rewards:
8553 Quest XP
10090 credits
Description
Edit
Head over and see Ral Mundi (/wp corellia -138 -4719 Ral Mundi) in front of the Coronet spaceport. He is missing a shipment of parts, and needs someone like you to help him find it. He has an idea where you should start looking:
get a shipping invoice from Abagga Creel (/wp corellia -293 -4661 Abagga Creel)
get a shipping schedule from Jesseb Convorr (/wp corellia -65 -4681 Jesseb Convorr). Ask for the inbound shipment.
/wp orange corellia -65 -4681 Jesseb Convorr

Once you have both, return to Ral Mundi to complete the quest.
Note: finding Jesseb Convorr is easy if all you do is enter the starport you are in front of when talking to Ral Mundi, go to the left hall and walk straight. just before you turn the corner as if to go to the ship itself, Jesseb Convorr is facing you.