Make a harvester self powered
Talk

0
9,571pages on
this wiki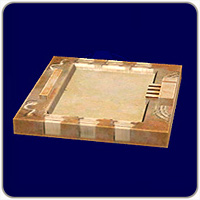 A 3 Month Player Reward, One Per Account Lifetime and tradeable.
Presented as a Deed, this veteran reward lets you change one of your Harvesters to use 0 power. To enable this, deploy the Harvester you want to change, target it and then select the Convert Harvester option from the Deed's Radial menu. You will get a message saying that the Harvester has been converted, and the reward will delete itself. The Harvester will now only require credits to run and no energy.
You can also stack 3 of the Deeds by calling the Radial menu on them in order to create a Make an Elite Harvester Self Powered Deed that can be applied on a Elite Harvester but once they are stacked you can never unstack them.
To reclaim this item in its Regular or Elite form, simply destroy/re-deed the harvester that has it.