---
This article is a stub. You can help SWG Wiki by expanding it.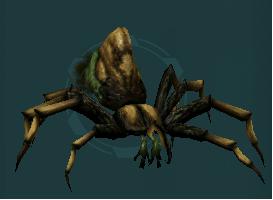 Inhabits: Naboo
[edit]Statistics Basics
Natural Level: 22?? Aggressive: Yes/No Stalker: Yes/No Deathblows: Yes/No Social: Yes/No Tamable: No Mountable: No Difficulty: Normal
Attacks 

Melee Spit Poison Disease
Resources / Loot 

Bone type: Hide type: Meat type: Milk type: Loot: trophy, tissues, scales, ...
Ad blocker interference detected!
Wikia is a free-to-use site that makes money from advertising. We have a modified experience for viewers using ad blockers

Wikia is not accessible if you've made further modifications. Remove the custom ad blocker rule(s) and the page will load as expected.