Paralopes are weak creatures that wander the countryside. They have the HAM and difficulty level of a Durni or Gubbur, but will not be found around static cities. They are neither aggressive nor social, thus easy prey for beginning hunters. Paralop provide two important resources: Corellian Wild Milk for Chefs and Corellian Wooly Hide for Architects and Armorsmiths.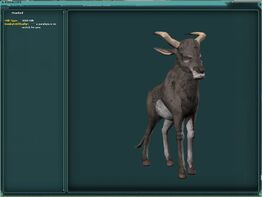 Statistics
Edit
Acicular Defender
Edit
Wooded Paralope
Edit
Twice as tough in terms of creature level, but still a challenge to only completely non-combat characters.
Note: For details on HAM levels, armor, and defense see Creature & NPC Combat Level Chart.
Ad blocker interference detected!
Wikia is a free-to-use site that makes money from advertising. We have a modified experience for viewers using ad blockers

Wikia is not accessible if you've made further modifications. Remove the custom ad blocker rule(s) and the page will load as expected.