Personal Mineral Extractor
Talk

0
9,571pages on
this wiki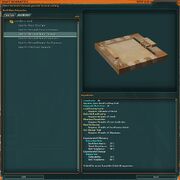 Number of lots required:
1
Capacity of structure in items: Hopper size depends on expermentation
Operating costs:
Power: 25/hr
Maintenance: 16cr/hr
Placeable on: All Planets (except Kashyyyk and Mustafar)
Schematic Obtained In:
Skill Needed to Use: None
Item Type: Deed >> Installation >> Harvester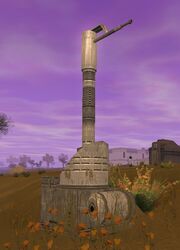 Resources Required:
110 units of Metal
60 units of Steel
50 units of Low-Grade Ore
15 units of Non-Ferrous Metal
15 units of Aluminium
Complexity: 18
Requires: Structure and Furniture Crafting Tool

XP Gained: 425 General Crafting XP (normal)
Relevent Experimental Properties:
Experimental Efficiency

Extraction Rate

Heat Resistance 25%
Shock Resistance 25%
Unit Toughness 50%
Experimental Storage

Hopper Size

Mallebility 33%
Unit Toughness 66%
Notes: Used to harvest resources from the ground whilst letting you get on with other things. Max BER is 5. Hopper Size depends on expermentation, however people look at the max BER before they look at the hopper size.