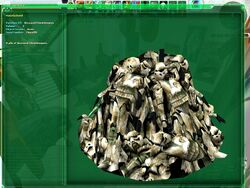 Finished product is called "Deceased Stormtroopers"
Schematic Info
Edit
A schematic that can be made by any Trader (Structures) with Structure Essentials I.
This Schematic contains the specific diagrams needed to create a pile of stormtroopers.
Components needed are:
These components are tradable.
Ad blocker interference detected!
Wikia is a free-to-use site that makes money from advertising. We have a modified experience for viewers using ad blockers

Wikia is not accessible if you've made further modifications. Remove the custom ad blocker rule(s) and the page will load as expected.