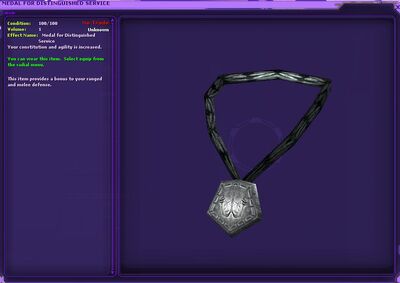 Level: 30
Rewards:
16745 Quest XP
29600 Credits
Description
Edit
You have saved the day! Return to the Diktat (-245 -4571), speak with him, get your praise, and return to Lt. Jasper to complete the Quest.
Next: Speak to Lt. Joth
Ad blocker interference detected!
Wikia is a free-to-use site that makes money from advertising. We have a modified experience for viewers using ad blockers

Wikia is not accessible if you've made further modifications. Remove the custom ad blocker rule(s) and the page will load as expected.