Tyrsis Resistance Force was a Rebel Guild on Infinity server. Located in city of Tyrsis, a Metropolis on Naboo, it is one of the most ancient Guild on Infinity server. After the Free Server Transfers have been introduced, TRF moved to FarStar and started to build New Tyrsis city.
Leadership
Edit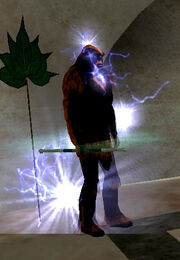 Current Guild leader :
Roabbracca.
Deputy Guild Leader :
Hastur
Council members :

Iakona
Reno
Insidious
Klezi
Liar
Lemur
Alle'
niom
Cana


Members : 260+
Activities
Edit
Friendly helping each other, TRF members participate in every game contents. Such as :
Elite Instances
PvP (Duelling Contests)
High Quality crafting
Hunts
Dungeons
Space events...
TRF Website
Edit
Tyrsis Resistance Force on Star Wars the Old Republic
Edit
Feel free to visit the Official SWtOR website for more details on "How to apply".
Ad blocker interference detected!
Wikia is a free-to-use site that makes money from advertising. We have a modified experience for viewers using ad blockers

Wikia is not accessible if you've made further modifications. Remove the custom ad blocker rule(s) and the page will load as expected.