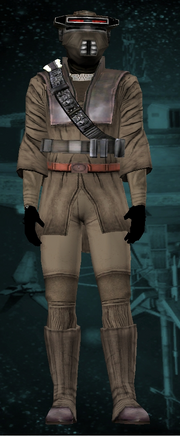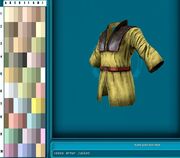 Ubese armor is a type of reconnaissance armor.
Armor Type: Reconnaissance Armor
Wearable by: Human, Zabrak, Mon Calamari, Rodian, Trandoshan, Bothan, Sullustan, Twi'lek
Faction: Any
Craftable: Yes

Components (available at Munition Expertise III)
Resources Needed (for above listed components)
310 units of Leathery Hide
345 units of Steel
35 units of Iron
10 units of Fiberplast
11 Reconnaissance Armor Cores
Ad blocker interference detected!
Wikia is a free-to-use site that makes money from advertising. We have a modified experience for viewers using ad blockers

Wikia is not accessible if you've made further modifications. Remove the custom ad blocker rule(s) and the page will load as expected.